I was asked to retrieve a tasty treat for my lovely spouse, and I decided that I, too, deserved a treat. After much consideration I decided to try something a little out of the IPA bucket. Naturally, deciding to grab a random beer led to Vikings.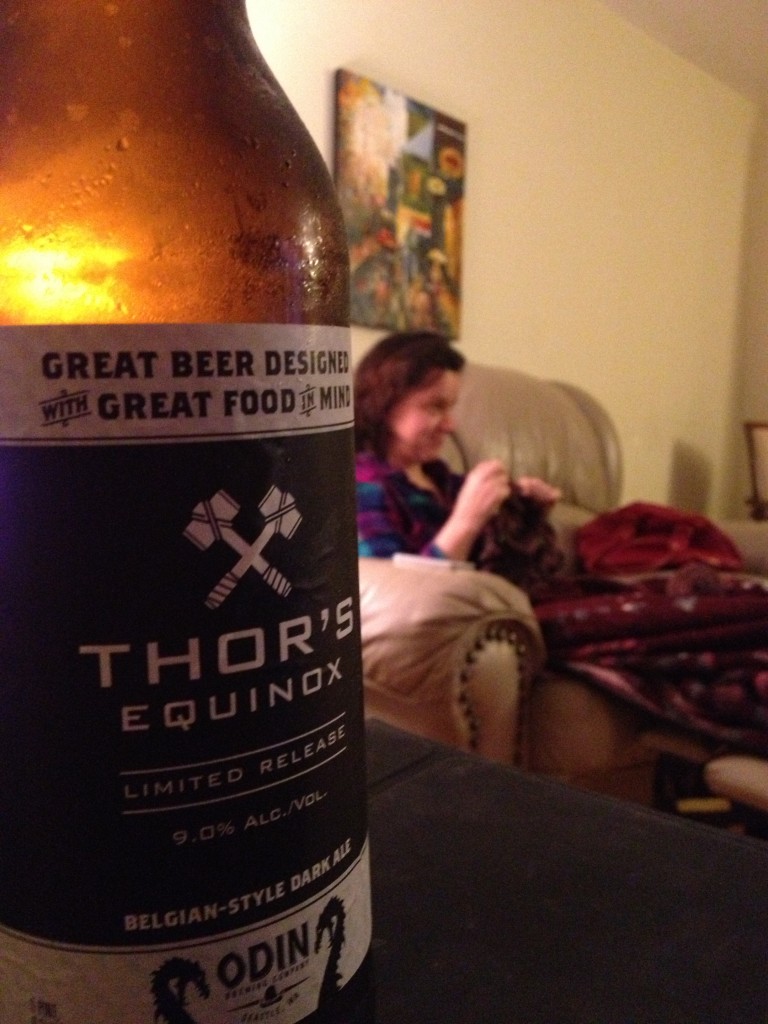 It poured very attractively, and for all that I'm not a huge fan of the belgian style beers by default, I think I like this one. I lack the foodie framework for coming up with flowery adjectives, but suffice to say it's very tasty.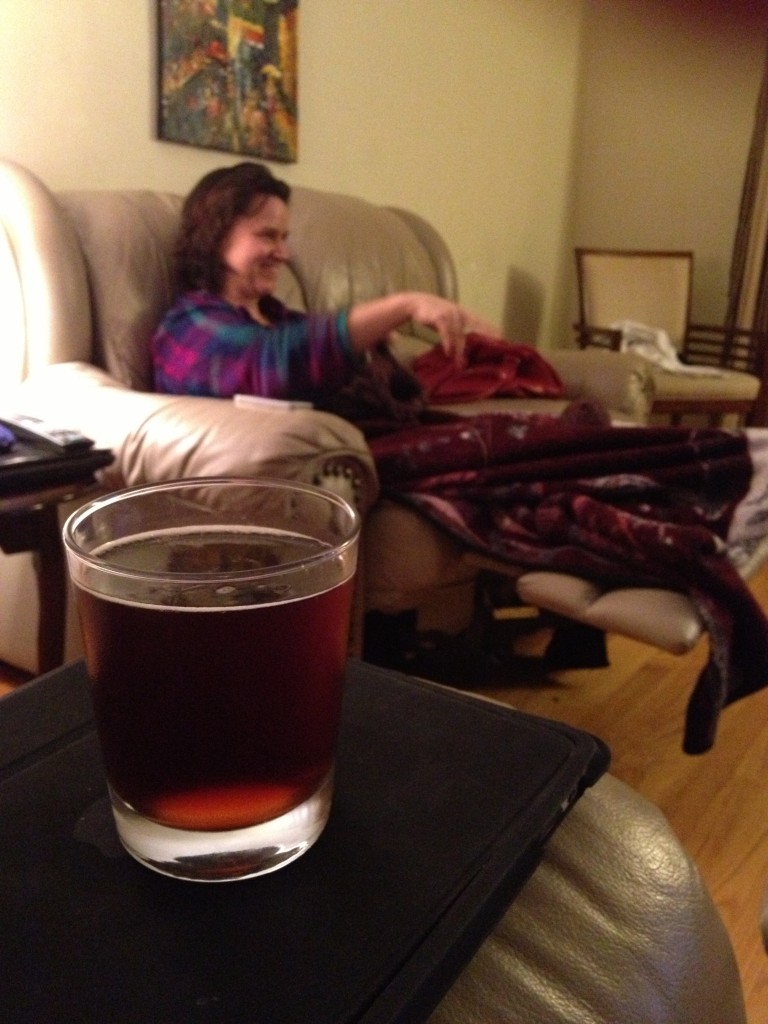 As noted, it's quite pretty.
Vital Stats:
9.0% ABV

Brewed in Seattle
Belgian-style Dark Ale
2x the hammers
Sleep is where it's a viking, too.