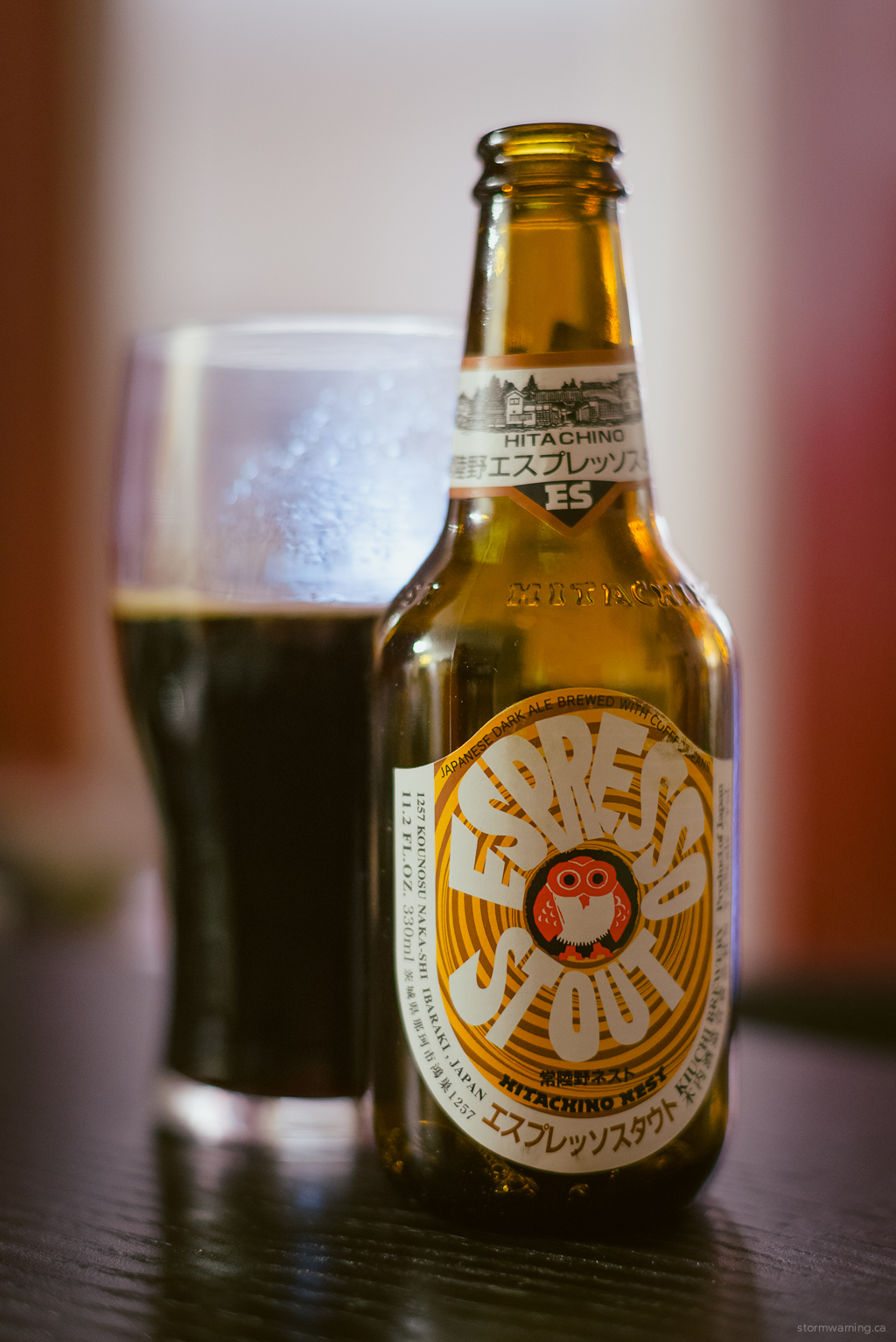 In honour of this year's Stout Day, I gave Hitachino Nest's Espresso Stout a go—turned out to be a fine celebration of the noble stout.
When there's a flavour in the name of the brew, the fear is that that flavour is going to be all in your face, but that's not the case with the espresso flavour in this one. It's happy to share the stage with a bit of cocoa and malt tastes. It's not quite as heavy or bitter as stouts can be either. Not quite crisp, but almost, with a small bit of carbonation. Very pleasing drink.
Hitachino Nest is fast becoming one of my favourite breweries. I've yet to be disappointed by anything of theirs I've tried and the Espresso Stout is no exception.