BrewDog has never been a stranger to controversy—even seeking it out. They're not even new to a specialty brew in honour of the Olympics (see: the hilariously-named Never Mind the Anabolics which I wish I could have tried). All this is in keeping with BrewDog's punk ethos, sure, but it's nice to see them making noise for a cause that isn't their own.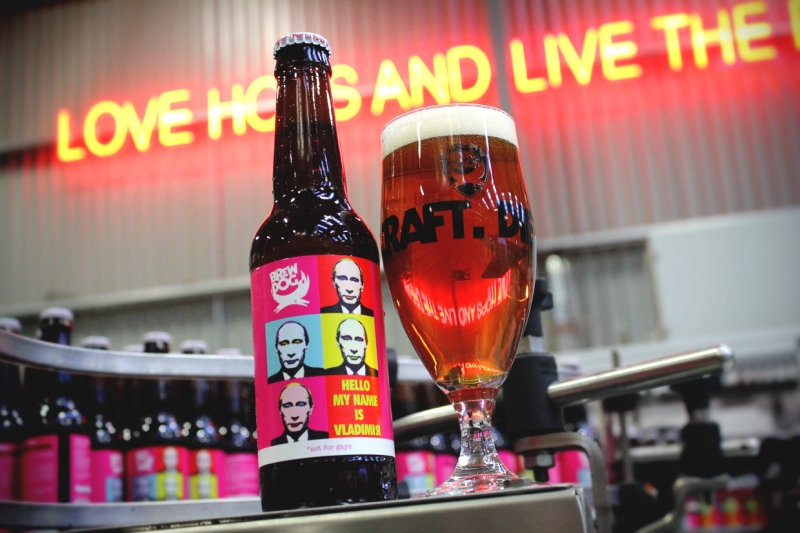 With Hello My Name is Vladimir they're having a laugh at the farce that is this year's Winter Olympics in Sochi, while also donating half the profits to charities in support of repressed minorities all over the world.
Not to mention it just sounds like an interesting beer. I just wish we'd see more of BrewDog's occasional & limited brews in our neck of the Canadian woods. Kudos!