Fremont Brewing's Homefront IPA is a beer for a cause; a charity dedicated to US Military veterans. It's "A full-bodied Northwest IPA brewed with oranges and aged on Louisville Slugger™ Bats". This seems more gimmicky than tasty, but Fremont is a good local brewery, so here we go!
The beer is a delight to the nose, but it definitely does not live up to the initial promise. It's a serviceable IPA, mind you; smooth and easy-drinking. It just falls short of the floral intensity of its aroma.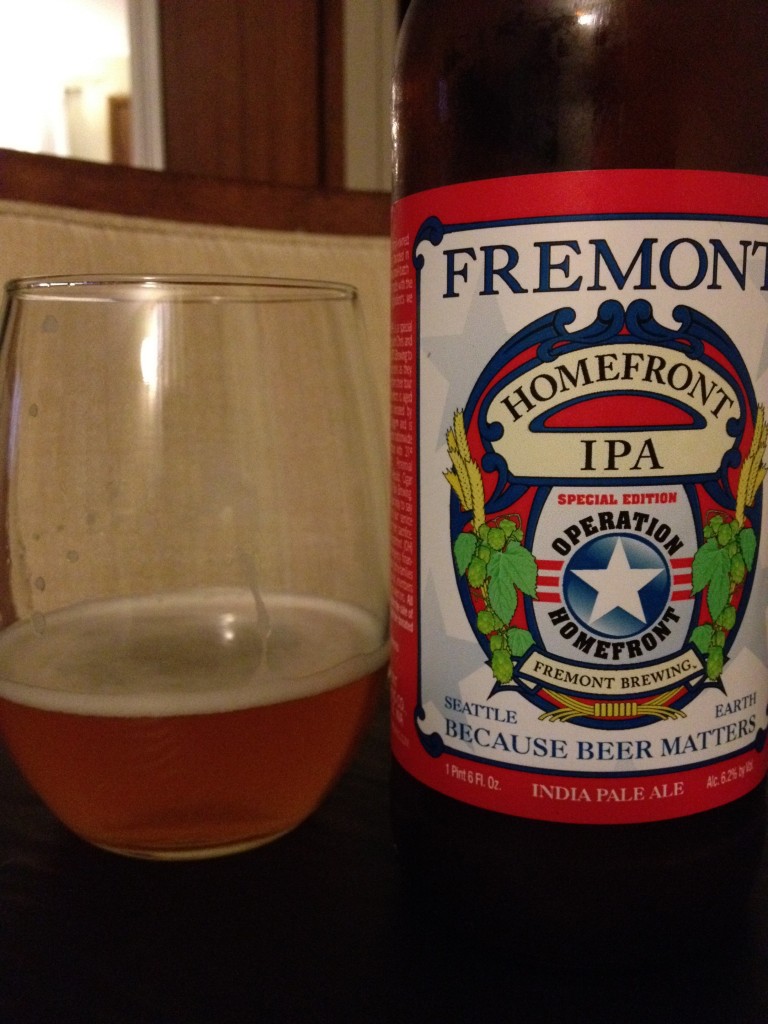 Would I drink it again? Yes, but Fremont has better beers, so it'll be an occasional thing at best.