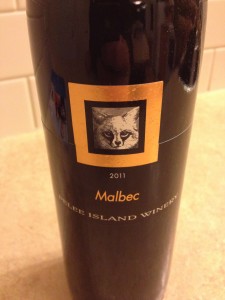 This review is a first for me, I don't normally drink wine. This month though as sort of an experiment in health I've  decided to not eat wheat or sugar. I want to see if it affects the way I feel, or look. the wheat thing also includes beer. I know. But it's only a month, and February is the shortest month of the year. Anyway this brings me to wine. I've been wanting to try a malbec ever since reading the 4 Hour Body by Tim Ferriss. He loves it and goes on and on about it. I bought this bottle a couple months ago but never quite got around to drinking it, I mean, there's so much beer and so little time. This month…so little beer and so much time.
This wine comes from the Pelee Island Winery. According to their website they are the "Southernmost winery in Canada, located in the Lake Erie North Shore region.". I thought malbecs all came from Argentina but apparently it's a more widespread grape variety, we grow it right here at home in Canada.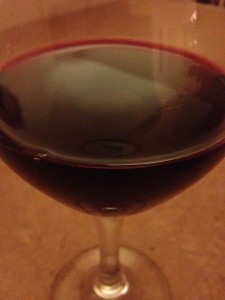 I don't really know anything about wine so I tasted it the same way I taste beer. Actually I taste spirits the same way too, it seems to work. I poured it into a glass and checked its appearance. Probably the thing I love most about wine is the colour, This wine poured out a rich ruby. Really nice looking. Then I sniffed it. A lot. The nose was really fruity. The label on the bottle mentioned plums and blackberries, that works for me, who am I to argue? That fruity smell carried through in the taste as well. This is a very light, smooth wine with a pleasantly bitter finish. Kim thinks it would be a nice wine to have in the summer. I don't disagree.
I would certainly drink this again!